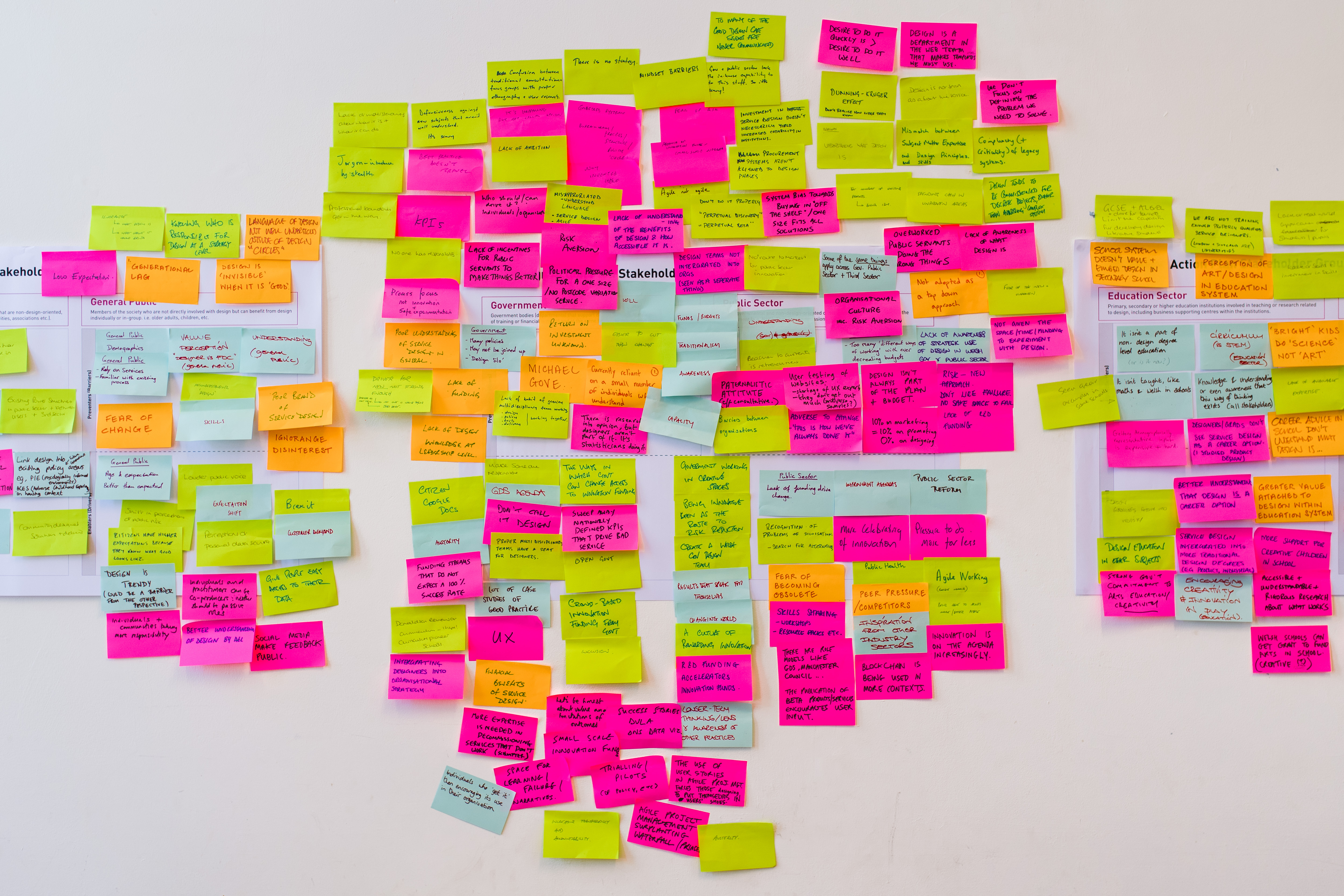 On 22 June, PDR, Satori Lab and Manchester School of Art hosted an exploratory workshop to look at the drivers and barriers to the more strategic use of design in Wales to work towards an action plan for the Welsh economy and the society. The session considered:
"How might an integrated action plan for design, jointly developed with expert stakeholders, go beyond existing approaches and achieve greater awareness and application of design as a strategic resource?"
Design is a vibrant sector in the UK generating £85.2bn in gross value added in 2016 (equivalent to 7% of UK GVA) according to the Design Council's recently released report. However, in the same report, Wales is a place with one of the lowest proportions of design-intensive firms in the UK – only 1,705 in 2017 (although this is an increase of 40% from 2010). Nevertheless, we should be encouraged that this trend is changing and that total design turnover is growing. What might we be able to do to continue this upwards trajectory? Design is recognised as a driver of innovation in the Innovation Strategy for Wales as well as for wellbeing in the Wellbeing of Future Generations Act. How can we more effectively integrate design into Welsh Government activities?
The workshop brought together 24 representatives from small and large businesses, design agencies, academia, local government and different departments of the Welsh Government.
We kicked off with an icebreaker exercise led by Martyn Evans exploring what design meant to the participants. For the majority of participants design is a problem-solving and decision-making activity while for other people design is "everywhere and for everyone" and "far more than the general population acknowledges".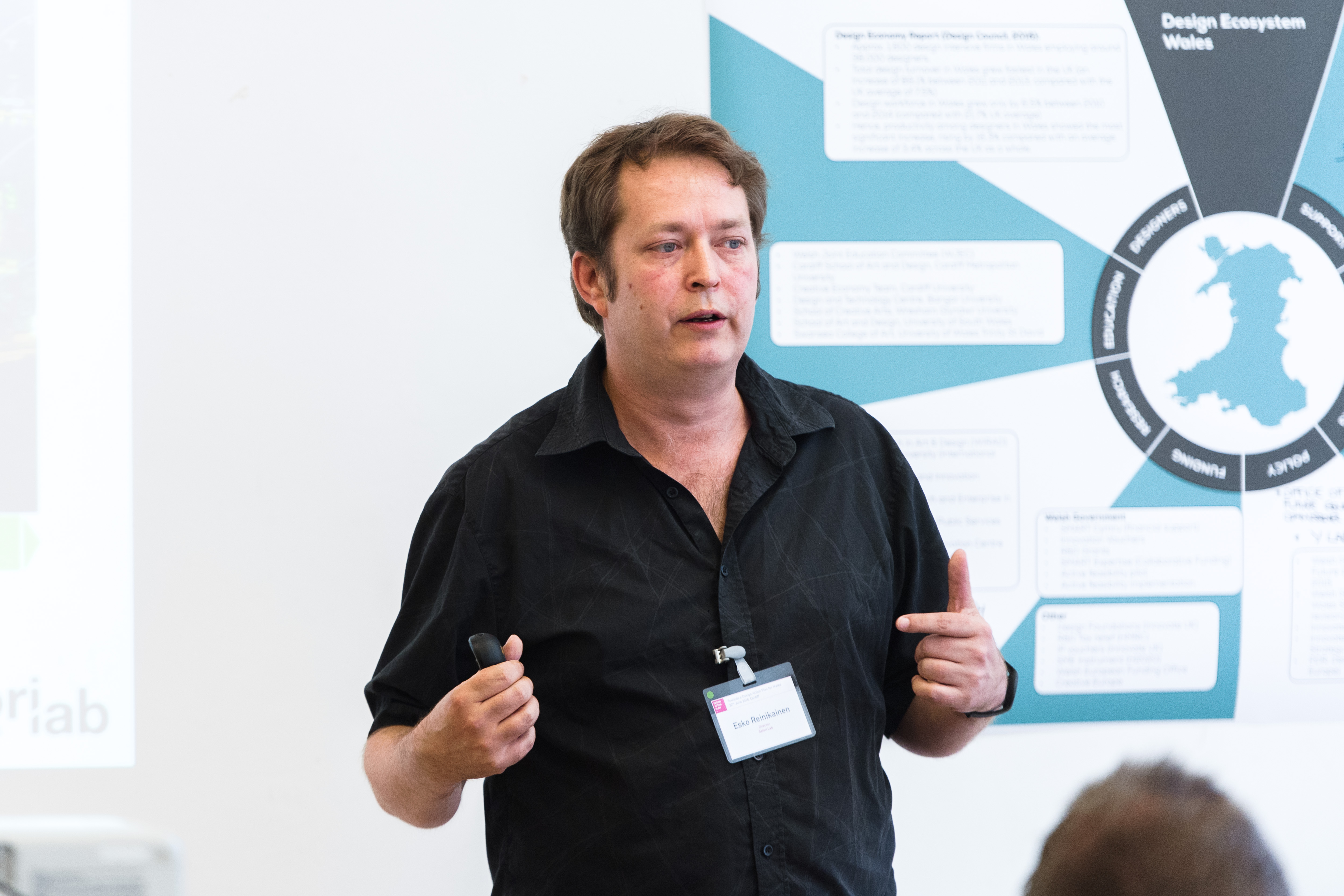 Satori Lab's Esko Reinikainen gave an overview of design in government highlighting that governments are still using tools for the information age in the connected age and reminded us that the number one principle for the Government Digital Service is to start with user needs not government needs.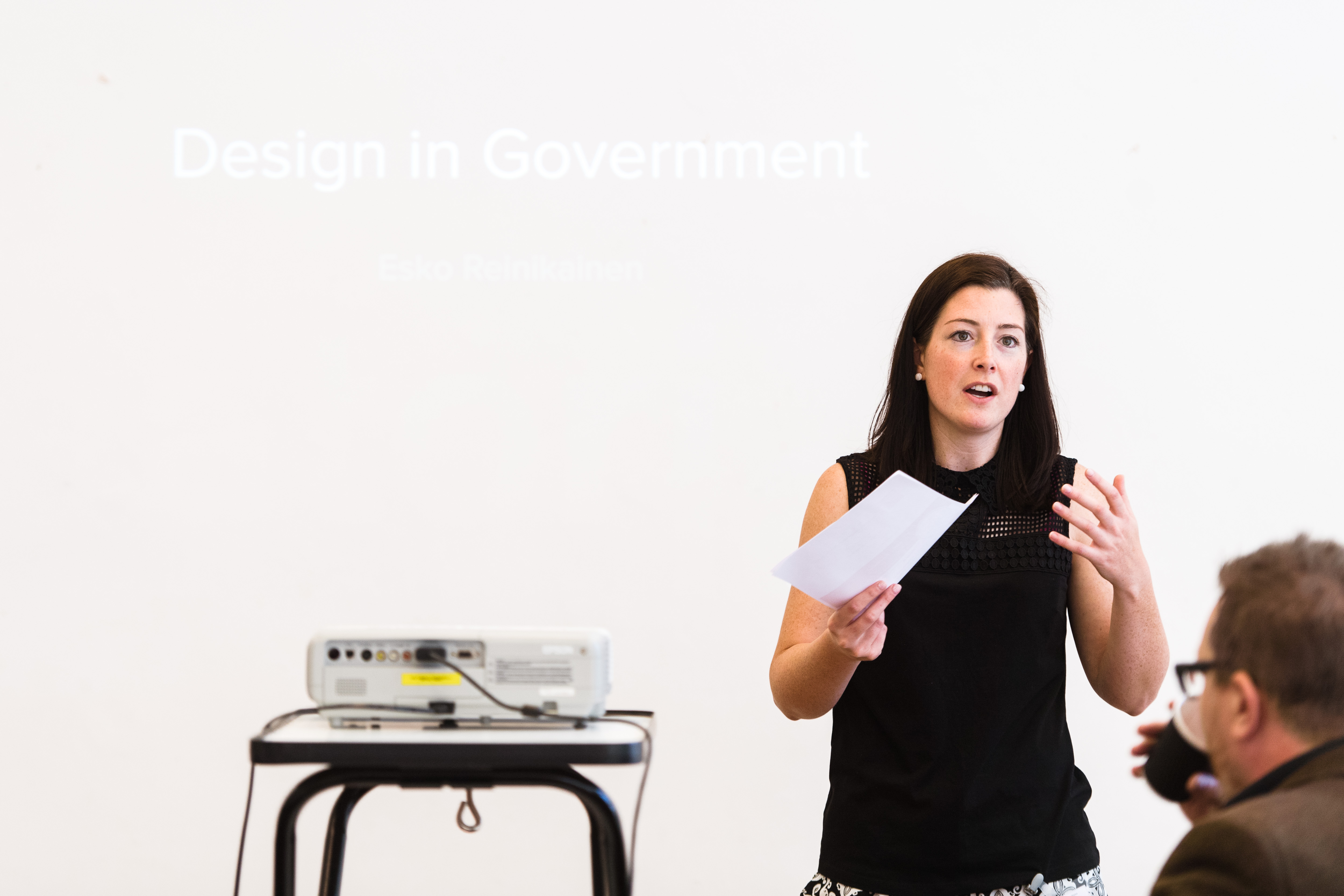 Anna Whicher provided an overview of current Design Action Plans from across Europe. Since 2012, government in Denmark, Estonia, Finland, France, Ireland, Latvia, Sweden as well as the European Commission have adopted Design Action Plans. Lessons from these action plans include analysing the Design Ecosystem, creating critical mass among a cohort of champions and setting a small number of tangible, high impact actions. It was stressed that these plans clearly demonstrate how design can be operationalised to maximise societal (enhanced wellbeing, increased social cohesion, improved human experiences) and economic (innovative products, improved services, efficiency gains) benefit.
The first hands-on activity focused on the barriers to and opportunities for the more strategic use of design in Wales in relation to eight stakeholders (design support bodies, design practitioners, education sector, businesses, government, public sector, third sector and general public). By far the most barriers and opportunities related to the public sector and policy-makers perhaps influence by the interests of the people in the room.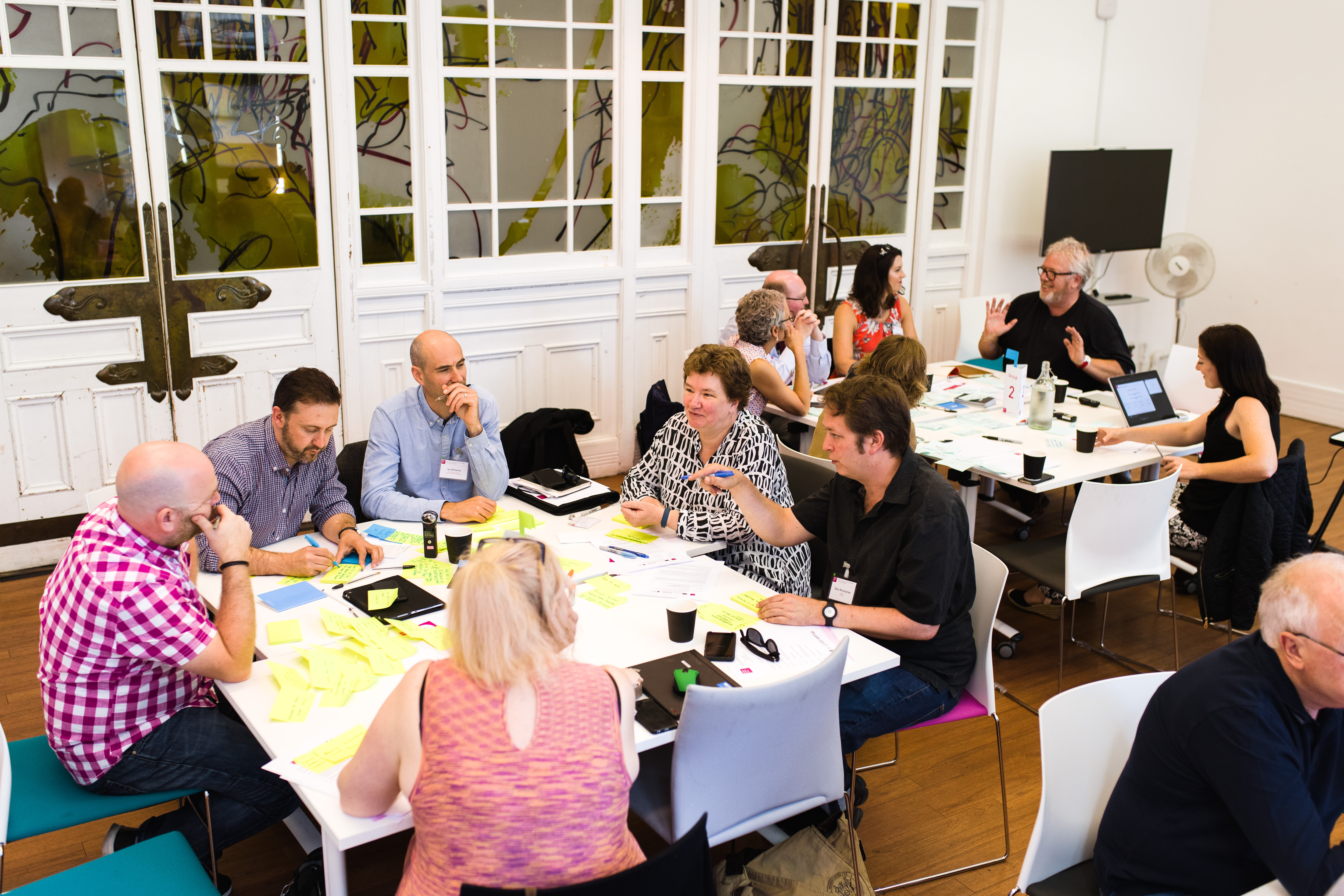 The second exercise focused on brainstorming ideas to capitalize on the opportunities and tackle the barriers. Although we developed a number of ideas, each group developed one priority concept including fleshing out the aim, identifying delivery actors, understanding the outcomes and measuring the impact. The concepts included:
Building capacity for service design in Welsh Government and local authorities.
Ensuring that the public sector in Wales can procure design from small businesses.
Creating a pipeline of young service design in Wales.
Promoting design in mainstream innovation and technology communities.
A full report of the workshop will be posted soon.