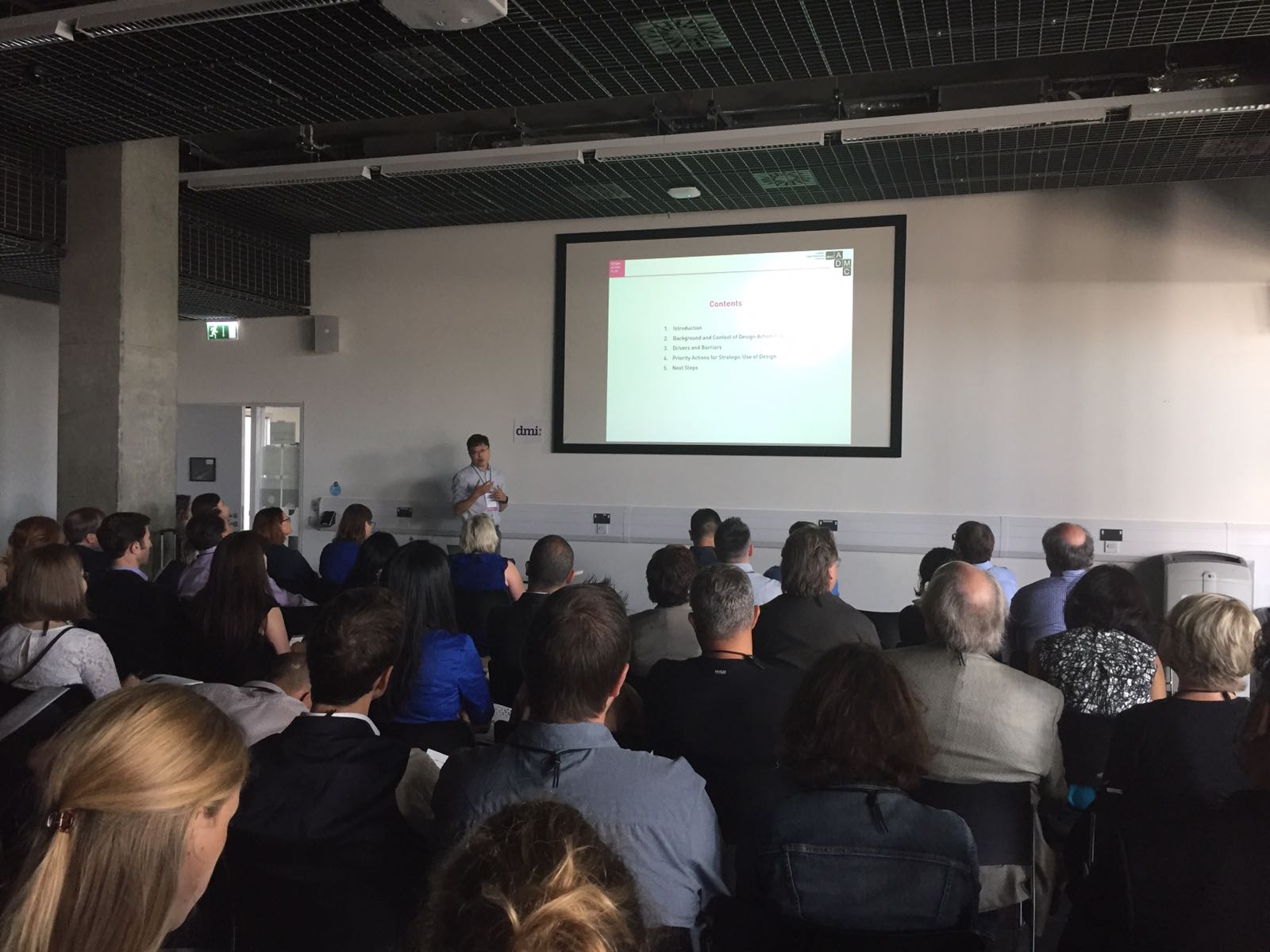 Design Management Institute (DMI) held an academic conference with a theme 'Next Wave' hosted by Ravensbourne University London on 01-02 August 2018. The conference addressed "new design knowledge being created, the new forms of practice emerging, and how design research and practice can stimulate and learn from each other." Dr Jea Hoo Na presented a paper in the Design Research-Led Innovation track for the Design Action Plan project.
The paper presents the result of Towards a Design Action Plan for Scotland workshop including i) the context for the use of design as a driver for innovation, ii) the creation of a design stakeholder map from analysis of action plans across Europe, iii) the identifying of contemporary drivers and barriers to the strategic use of design by stakeholders in Scotland, and iv) recommendations for enhancing the strategic use of design in Scotland.
While the drivers and barriers to strategic use of design have been discussed previously, this paper draws out contemporary insights by collating and analysing theoretical perspective with empirical research generated through a literature review and a workshop. The analysis shows that drivers for design use are well documented in both organisational and government literature. However, there is still lack of recognition and subsequent actions that support the systematic and strategic use of design. This research, therefore, contributes to the field of design, design management, and design-driven innovation by providing a real-world context in which a theoretical framework can be embedded. Furthermore, it provides an evidence base to support the development and practical implementation of a design action plan for both private and public-sector organisations.
The conference paper can be found in the proceedings of the conference (pp. 127-140) here.
Conference Website: https://www.dmi.org/page/ADMC2018/Academic-Design-Management-Conference-ADMC18.htm